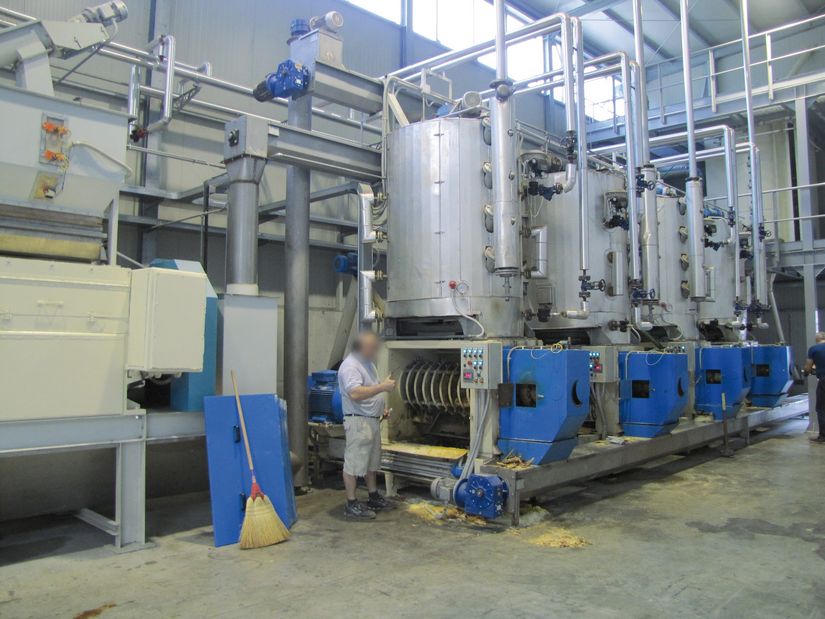 OILSEEDS
PROCESSING PLANTS
P.C.M Srl has a long experience in propose the best technology for extraction of oil from oilseed, supply oilseed press and in general machines related to the oilseed processing.
To each type of seed corresponds a different treatment system, therefore the oil extraction plant is never the same. The engineering activity of P.C.M Srl consists precisely in propose a customized solution, to realize oilseeds processing machines that can reach the results desired by the customer.
The P.C.M Srl oilseed press have found a field of application with many types of seeds, such as soy, sunflower (whole or decorticated), cocoa, corn germ, rapeseed, sesame, cashew, peanut, palm kernel, etc.
As a plus compared to the competitors, P.C.M Srl put to customer disposal a pilot plant where carry out oilseed extraction and processing test, and then verify personally the yield in terms of quantity and quality of produced oil.
Recently, P.C.M Srl has specialized in the construction of continuous presses for the extraction of oil from grape seeds and in the design of systems for cold pressing of grape seed.